Lawn Care Batavia, IL
Green T provides full service lawn care to Batavia, Illinois, the tri-city area, the western suburbs and Chicagoland. View service area
Homeowners in the City of Batavia, Illinois can get healthy green lawns while saving themselves hours of work each month by contacting locally owned Green T Services for professional lawn care services. From aeration & overseeding to lawn fertilization and weed control, Green T is here to help you with a full range of services your lawn needs to thrive.
CALL (630) 231-0007
We are proud to be a family-owned business located in the Fox Valley area. We have Green T employees who grew up in Batavia and still call it their hometown. As a locally owned business, Green T believes in doing whatever it takes to keep your lawn and city looking great.
Other Batavia area cities we serve include the tri-city are of Geneva and St Charles, as well as La Fox, West Chicago, Campton Hills, Elburn, Aurora and more.
---
See how affordable professional lawn care can be!
---
Batavia is well known in the Fox Valley and Chicagoland as a family friendly community with a small town feel.
In 2016 Wallethub named Batavia one of the
best cities in Illinois for families
 alongside
Naperville
, Deerfield,
Libertyville
, and Hinsdale. It has also been
recognized nationally as a bike friendly community
.
Batavia was founded in 1833, making it the oldest city in Kane County. It was founded at its location to take advantage of both the Fox River and the "Big Woods" of the area, which provided lumber for building on the frontier. Batavia has steadily grown since then, expanding greatly over the past decade. It has been the home to
It has been the home to
Fermilab National Accelerator Laboratory
since 1967. Batavia is also still known "The Windmill City" because it was once the country's largest producer of windmills. These windmills were used to power water pumps on farms across the United States.
Batavia is a city rooted in history with a strong outlook for the future. Well maintained homes and lawns beautify both the historic neighborhoods and newer subdivisions. Proud homeowners in Batavia keep their lawns looking great and Green T is proud to be able to help.
Keeping your lawn green and healthy can feel like a full-time job throughout spring, summer, and fall. The healthiest lawns need to be fertilized and treated with weed control to establish a healthy lawn throughout the spring and summer seasons. This allows the lawn to benefit from overseeding and aeration in the fall which assists the soil in absorbing more seed and nutrients before the winter hits.
GET A BEAUTIFUL, GREEN LAWN AND SAVE YOURSELF ALL THE HARD WORK BY CONTACTING GREEN T SERVICES!
---
Contact Your Local Office:
---
Watch this unique video featuring a birds-eye map of Batavia in 1869
---
Things to do in Batavia
Information on city services at the official City of Batavia, IL website.
Visit the Batavia Depot Museum for Batavia history, exhibits, and collections.
Spend a day at Fermilab where you can take tours, view art, enjoy guest speakers, enjoy a walk through restored prairie and even see the herd of American Bison.
Enjoy fun for the whole family at Funway. Go bowling, play laser tag, ride bumper cars, go roller skating and more.
Visit one of Batavia's many parks, including Quarry Beach where you can swim outdoors and play in the sand on hot summer days.
View art, take a class or visit a new exhibition every month at Water Street Studios.
Find downtown businesses, restaurants, activities and events of all kinds at Main Street Batavia.
---
Fun Batavia Fact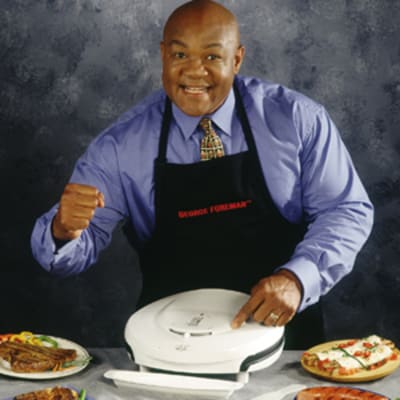 The famous late night infomercial product the George Forman Grill was created by Batavia inventor Michael Boehm!
---
More about Green T Services Lawn Care in Batavia, IL
Lawn Fertilization
A central part of any good lawn care program is regular fertilization. Fertilizer applications feed lawns with the proper nutrients to promote the health and development of the root system which is the lawn's best natural defense against weeds and other pests. Green T provides regular fertilization applications as part of their lawn care program to Batavia, IL using high-quality fertilizers. These fertilizers are slow release and contain natural ingredients and animal sources that include compost, bone meal, blood meal, amino acids, and seaweed extracts. Organic fertilizers are beneficial because they retain moisture and activate natural nutrients already in the soil and their slow releasing nature prevents lawns from getting overfed.
Weed & Grub Control
In addition to regular fertilizer applications, weed and grub control are also important for maintaining a healthy lawn. Green T applies weed control with each fertilizer application that consists of selective herbicides that specifically target weeds without harming the surrounding grass and roots. Grubs are as much of a threat to lawns in the Windmill City as weeds and they are capable of causing significant, irreversible damage. Grubs are beetle larvae that hatch underground in midsummer and feed on the root system of a lawn. Because the damage they cause may not show on the surface for several weeks, prevention is the best way to control grubs. Green T offers grub control applications in the late spring and early summer to prevent grubs from developing in the soil.
Aeration & Overseeding
While fertilizer and weed control applications are important for keeping lawns green and healthy throughout the season, fall aerations and over seeding can prepare lawns for the winter and ensure a faster spring recovery. Green T performs core aerations with a machine that removes 3 to 4 inch plugs of grass in a pattern over the entire lawn to open up the soil and allow water, nutrients, and oxygen to absorb closer to the roots while removing dead grass and thatch. We also perform over seeding along with our aeration service because the holes from the aerations allow the seeds to settle closer to the root system. While in the ground, the seeds absorb nutrients and moisture during the winter and are ready to germinate by the spring. Fall aeration and over seeding services can help prepare lawns in Batavia for a harsh winter followed by a quick and stronger spring recovery.
Lawn Care Program
Our lawn care program is designed to keep your lawn fed throughout the growing season with the proper balance of nutrients depending on the application. We use only the highest quality products, including Lesko fertilizers (a John Deere Company), to deliver only the highest quality results. Our comprehensive lawn care program includes:
State licensed technicians
An expertly balanced 7 round Lawn fertilization program
Weed control in every application
Free crabgrass control application
Disease diagnostics and prevention
Free service calls between applications (to re-spray weeds, diagnose lawn problems, etc)
We also offer additional lawn care services depending on your specific lawn care need. These services are highly recommended, but optional:
Aeration & Overseeding
Grub and insect control
Batavia is one of our major service areas so we are fully aware of the common lawn diseases and weeds prone to the area. Let our professional lawn care services make your lawn the envy of the neighborhood.
See how affordable Batavia, IL lawn care can be
FREE ESTIMATE